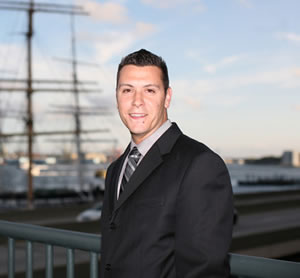 Born and raised in the Bensonhurst neighborhood of Brooklyn, Anthony Felicia has maintained strong ties to the community for over 30 years. Mr. Felicia is the youngest sibling in a family of four. His father, Anthony Felicia Sr., was a New York City Transit Authority employee and skilled master carpenter, while his mother Barbara remained at home to raise their two children. Education and hard work were always main priorities in the Felicia household. Barbara Felicia and Anthony's older sister Jennifer helped ensure Anthony's education always remained a top focus. They were never too busy to help with studying and school projects. He credits his family for his educational success. By watching him work two jobs, Mr. Felicia developed a great admiration for his father and his work ethic. To this day, Mr. Felicia has tried to emulate this work ethic in his own business.

From an early age, Mr. Felicia knew that accounting was well suited for him. Once he realized that accounting combined the basic use of numbers, practical thinking and real life scenarios, it became his calling. Mr. Felicia's credentials include more than 6 years of specialized education - including a Bachelors of Business Administration in Financial Accounting from Pace University's Lubin School of Business as well as 15 years of professional experience including assignments in Fortune 500 Accounting and C.P.A. firms.
Over the last 15 years, Mr. Felicia has fostered a close working relationship with C&F's senior partner, Mr. Anthony Composto. In 2001, they began their partnership with great enthusiasm and high expectations. Mr. Felicia has been able to help grow the business and take it to greater heights by networking the accounting practice with many local businesses in complementary fields. Mr. Felicia has integrated his accounting discipline with retirement specialists; insurance brokers and business bankers from multiple well-established community banks. Mr. Felicia has also leveraged this network by introducing and bringing together business clients in related fields. As he always says, "Accounting is not a job; it's a way of life".
Mr. Felicia currently spends his time away from the office at his home in Bergen Beach, Brooklyn with his wife Anna and two beautiful daughters Gianna and Sophia. This is where Mr. Felicia unwinds and prepares for tomorrow's endeavors.