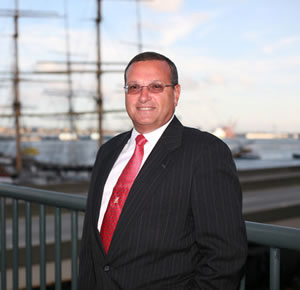 Anthony Composto, a third generation Italian-American, was born and raised in the Dyker Heights neighborhood of Brooklyn. His family migrated from Sicily, Italy in the early 1900's seeking opportunities in this wonderful country. Antonio Composto, his grandfather, was a true entrepreneur. Upon entering this country, Antonio invested the little money brought from Italy in various businesses ranging from restaurateur to retailer to real estate operator. His father, Nunzio, following in the family's footsteps, operated his own service business for over 42 years. Continuing in the spirit of their entrepreneurship, Anthony left the corporate world and established this firm.
Mr. Composto received his Bachelor's degree in Accounting in 1978 from C.W. Post College's Brooklyn Campus, and in 1992 obtained his Master's Degree from the College of Staten Island.
Mr. Composto began his career as an audit manager for Chase Manhattan Bank, formerly Chemical Bank, in 1974. His responsibilities grew to encompass the areas of stock transfer, fiduciary trust, and leasing subsidiaries in North America. In 1979, Mr. Composto assumed the role of Vice President for all financial services at the New York office of Bank National Paribas, formerly BNP. In 1981, he left BNP to start his own accounting practice.
Mr. Composto has always had a desire to share the business acumen that he has gained in the last 34 years. As a way of achieving this, Mr. Composto became an Adjunct Professor of Business at Kingsborough Community College in Brooklyn where he has taught for the last 16 years. Mr. Composto feels that there is no greater accomplishment than seeing students eager to absorb the knowledge and experiences that he has to offer. As a highly recognized professional in his field, Mr. Composto has recently co-edited the latest college accounting textbook for the famed company of Thompson-Southwestern.
Mr. Composto presently holds the position of Vice President of the Belle Harbor Property Owners Association. This volunteering position requires all officers to address issues that are presented in the Queens Community and to vote on major issues such as rezoning and allocation of resources in the community.